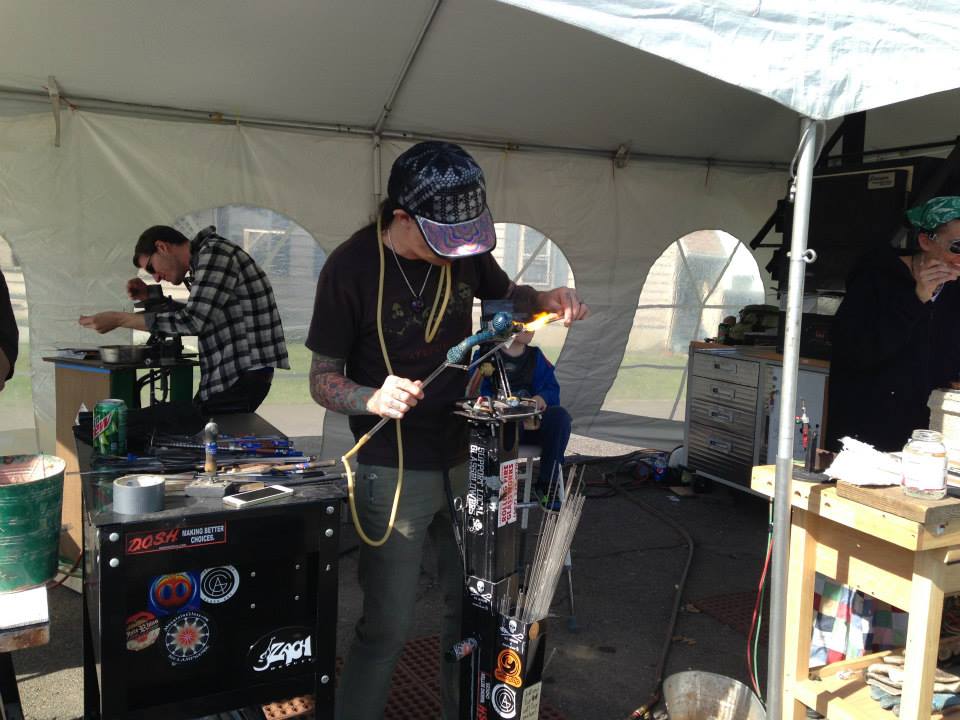 We focus on American glass!
We're a smoke shop with a focus on American glass products. We have acrylic, silicone and metal pipes as well as vaporizers, incense, tapestries, stickers, patches & more. We have a full studio and offer customs, repairs and glassblowing classes!
Large assortment of American made glass pipes & waterpipes; vaporizers, scales, grinders, acrylic & metal too. Custom orders & repairs when possible. Locally owned & operated. We also own a glass studio located across the street with live glass blowing almost daily!
American made glass pipes & waterpipes
300 N. Nanticoke Ave, Endicott, New York